Natasha Ryan will be forever known as "The Girl Who Hid in the Closet", but how she could let her family think she was dead for five years remains a mystery..
Natasha Ryan was only 14 years old when she went missing from Rockhampton in North Queensland in 1998. Natasha's disappearance came around the same time as several girls and young women went missing in the Rockhampton area, leading police to investigate the possibility that Natasha had been the victim of a local serial killer.
In a twist that even a crime writer wouldn't have dreamed up, Natasha Ryan was later found alive and well and even appeared at the 2003 trial of the very man accused of her murder.
Natasha Ryan had run away with her 22-year-old boyfriend, hiding in a cupboard for five long years letting her family think she was dead, just a mere 4km from where her family lived.
More reading: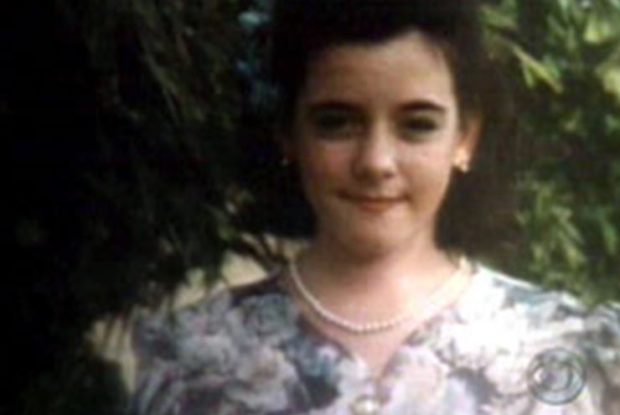 Natasha Ryan pictured before she disappeared
The Disappearance of Natasha Ryan
Fourteen-year-old Natasha Ryan disappeared on August 31, 1998 after her mother dropped her off at school. It was a baffling disappearance. Natasha went missing in broad daylight, with no one witnessing her abduction. She had been marked absent on the school roll for the day.
Straight away Natasha's friends and family began their frantic search. Police and SES combed the area of ​​Rockhampton looking for the little girl.
Jenny Ryan, Natasha's Mum said:
"I don't believe Natasha would have let me go through all the pain if she was out there."
In the month before she went missing, Natasha had already run away from home once, aided by her 22-year-old boyfriend Scott Black. In that incident, she was found after just two days and Scott was fined $1000 in November 1999 for a wilful obstruction of police.
Scott Black claimed then that he had helped Natasha that one time because she had threatened to kill herself.
Natasha was a troubled teen who had been suspended from school, had experimented with a variety of drugs and had slashed her wrists on one occasion and had been receiving counselling.
Despite this, her disappearance came about at the time of several well-publicised disappearances of women and girls in Rockhampton, who were later found to be victims of serial killer Leonard John Fraser.
The three other local Rockhampton women, Beverley Leggo, 36, Sylvia Benedetti, 19 and Julie Turning, 39.
It was presumed Natasha was another victim.
The Frantic Search for Natasha Ryan
An extensive search was undertaken by police. Extensive areas of bushland were burned to aid the search and more than 100 local State Emergency Service volunteers gave their time to help. When nothing turned up in the search for Natasha, Police believed that she might have fallen victim to a Serial Killer in the Rockhampton area, with multiple women being abducted and found raped and murdered.
Despite leaving no stone unturned, Natasha's family eventually accepted that she was dead and held a memorial service in Bundaberg, Queensland on what was Natasha's 17th birthday on May 9, 2001.
Natasha's friends and family released balloons into the sky and mourned the young girl that never got to grow up.
Who was Leonard Fraser?
Leonard Fraser was known as 'The Rockhampton Rapist'. For 22 years he raped and killed women including the horrific rape of a terminally ill cancer patient before finally being charged with four murders and was locked up for life in September 2000.
Leonard Fraser was already serving the above life sentence for the abduction, rape and murder of nine-year-old Keyra Steinhardt when he confessed to an additional murder, that of Natasha Ryan. So both Natasha's family and the police force thought that Natasha was dead.
Leonard Fraser died of a heart attack in 2006.
The confession of Natasha Ryan's murder was believed to have been made in a deal with police to avoid the general population in jail.
Natasha Ryan is Back from The Dead
During the trial of Leonard Fraser for the murder of Natasha Ryan, police prosecutor Paul Rutledge announced that he was pleased to inform the court that Leonard was not guilty of Natasha's murder. It was a statement that sent shock waves through Natasha's family.
Police had been tipped off that Natasha Ryan was still alive and well in an anonymous note, believed to have been sent by a relative of Scott's. It read:
"Natasha Ryan is alive and well. You can contact her on (the phone number of the North Rockhampton home)."
It was then revealed that police had raided a house in North Rockhampton the night before, on April 10, 2003 and had found Natasha alive and well, hiding in a cupboard. Natasha had been living with long-term boyfriend Scott Black since her disappearance. She was found just four kilometers from her family home.
Natasha had been missing for four years and eight months.
Police prosecutor Terry Gardiner produced documents to the court in 2006 showing the police spent $151,000 on the investigation into her murder.
Twenty days later, Natasha attended her own murder trial to answer questions. She told the court she had never met Leonard Fraser and did not know the witness who stated she had been seen in his presence before she went missing. A jury eventually found Leonard guilty of the murders of Beverly Leggo and Sylvia Benedetti and guilty of the manslaughter of Julie Turner.
Leonard Fraser was 51 years old when he was stipulated to three indefinite prison terms on June 13, 2003, but he died from a heart attack on January 1, 2007.
Natahsha Ryan Lived a Nocturnal Life
During the five years, Natasha Ryan was considered dead, Natasha had been living a secret life at her boyfriend's house. During that time she resided at Scott Black's beachside house in Yeppoon where they would walk on the beach in the dead of night.
When Scott Black received a transfer with his milk delivery job, the pair moved back to Rockhampton, just 4km from Natasha's family home.
Natasha told investigators that when Scott Black had visitors to his homes, she would hide in cupboards. The couple kept the curtains drawn at all times.
Natasha Ryan is Now Paying the Price for Lying
Soon after being discovered alive, questions began to be asked about whether the couple would face criminal charges for their role in the false investigation into Natasha's murder. In 2005, Rockhampton District Court judge Grant Britton decided Scott to three years in jail, which was suspended after 12 months, for perjury after he pleaded guilty to telling investigating police officers that he didn't know where Natasha was.
A year later, Natasha Ryan was found guilty of causing a false police investigation and was fined $1000.
However, Magistrate Annette Hennessy ruled that Natasha Ryan did not have the means to pay the costs of the investigation. However, in the same court proceedings, Ryan's boyfriend, Scott Black was further punished by being convicted, being fined $3000 and being ordered to pay $16,000 towards investigation costs.
Mixed Reactions to Natasha Ryans' Reappearance
The sheer outrageousness of Natasha Ryan's story meant she made international headlines and had media knocking down the door to interview her. The relief people felt to know she was alive and well was marred for some when it was revealed how much Natasha and her boyfriend were being paid to share their story.
There were calls for the couple to pay back some of the hundreds of thousands of dollars spent on the search effort and the court costs for the false murder charge against Leonard.
On her own disappearance, Natasha Ryan said:
"I know why I left. I'm not sure my mum and my sister completely know all the reasons. I'm not sure it would make any difference saying why I left – I feel whatever I say wouldn't be good enough for the pain I've caused my family"
Where Is Natasha Ryan and Scott Black Today?
Natasha Ryan and Scott Black were married on September 29, 2008, right after Scott finished serving his 12-month sentence for perjury. They were reportedly paid $200,000 by Woman's Day for the exclusive rights to the stories before and after their big day.
The latest news report on the couple was filed in 2011 and said the couple had three children, then aged seven, five and one and that Natasha was studying to be a nurse.
Watch More About Natasha Ryan:
More reading: